Package Information
Prices shown are for the total for the package:
Which includes;
1 x Bridal bouquet (as per inspo image shown )
2 x Bridesmaids bouquets ( smaller versions of bridal bouquets)
1 x Groom Buttonhole ( matching the bridal bouquet flowers )
How To Book Your Package
1. Chose your package
2. Get in touch with your date and any alterations or additions to the package listing
3. Secure your place in the stables diary with a booking fee of £100
4. Pay the balance 1 month before the wedding date
5. Collect your order form the shop either the evening before or the morning of your big day

Get in touch either by the contact form on the website, call the shop or via email.
A neat natural posy includes Roses, Bouvardia & Stocks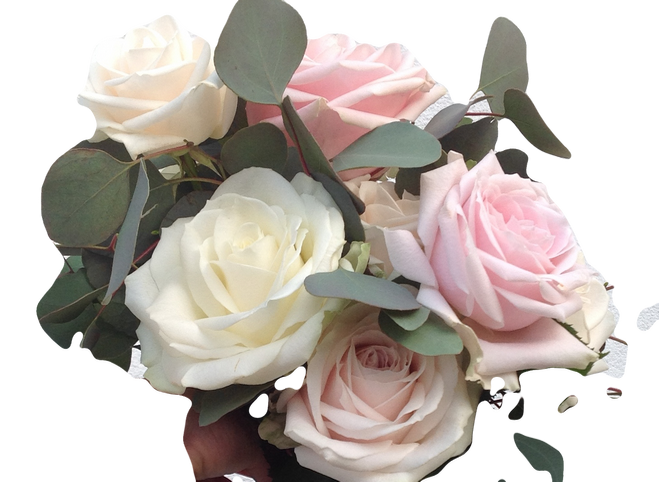 Hand-tied bunch style bouquet using large head open Roses in 2 shades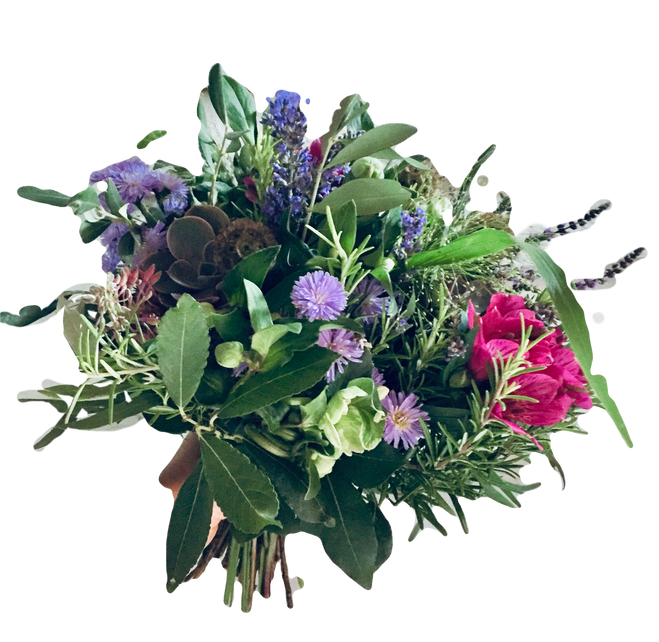 Pretty country style flowers set among herbs, Mint, Thyme, Rosemary & Sage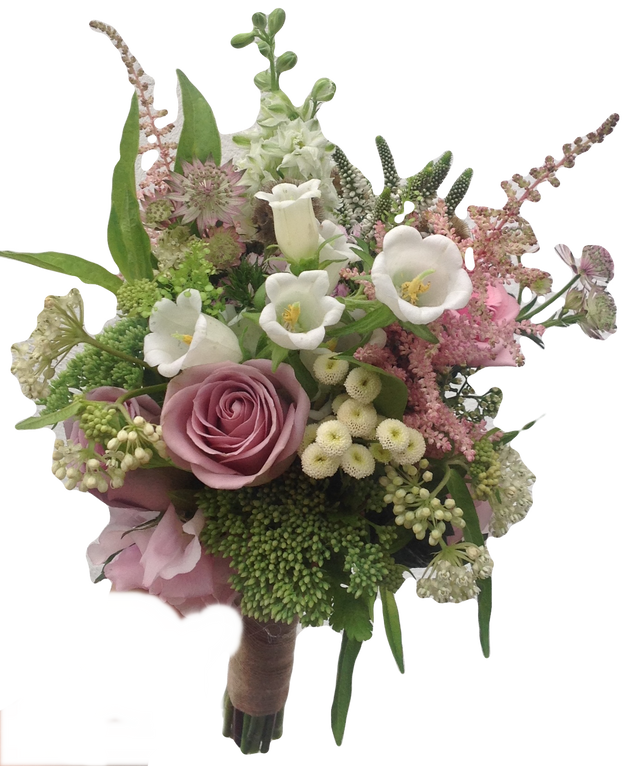 Layered posy bouquet includes Roses, Astilbe, Campanula, Astrantia
Wildflower style blooms in large round posy bouquet, includes Scabiosa, Astillbe, Astrantia, Pennycress and small headed Roses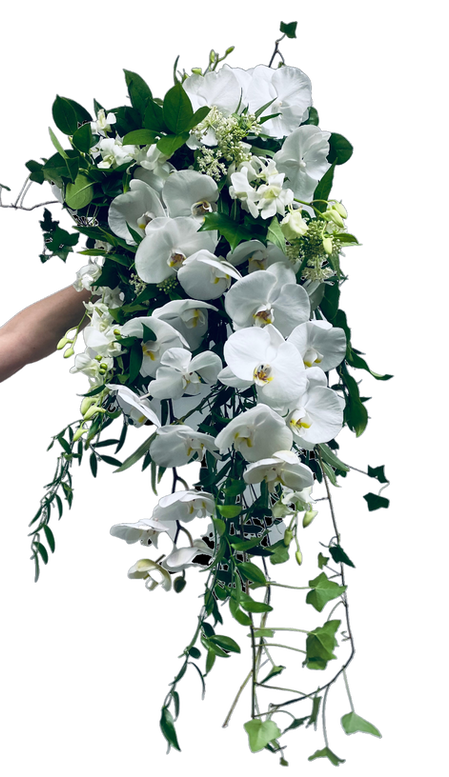 Full Length bouquet of trailing bouquet of orchids and roses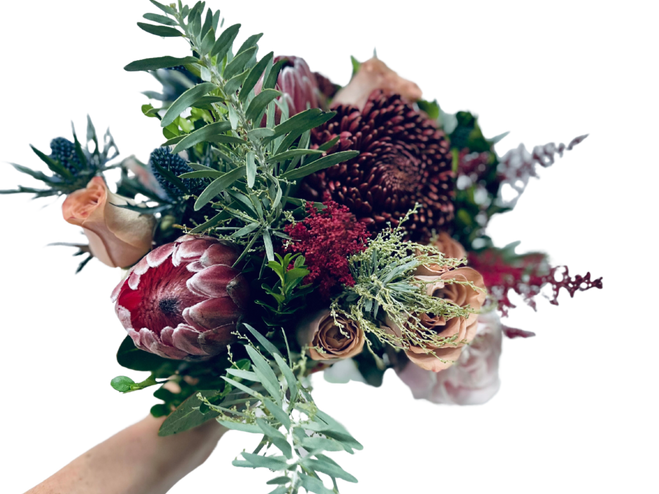 Freeform style bouquet featuring Queen Protea, roses, Xanth blooms, Astillbe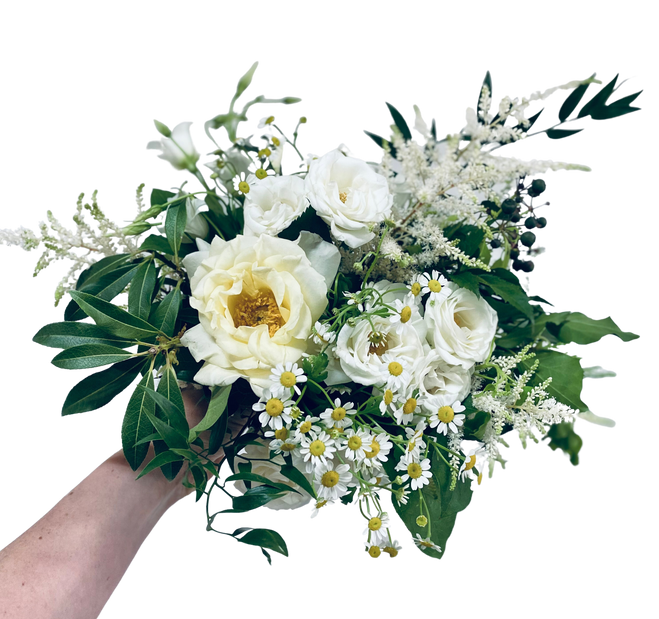 Loose airy style using blown Roses, Lizianthus, Cammomile Daisy, Astillbe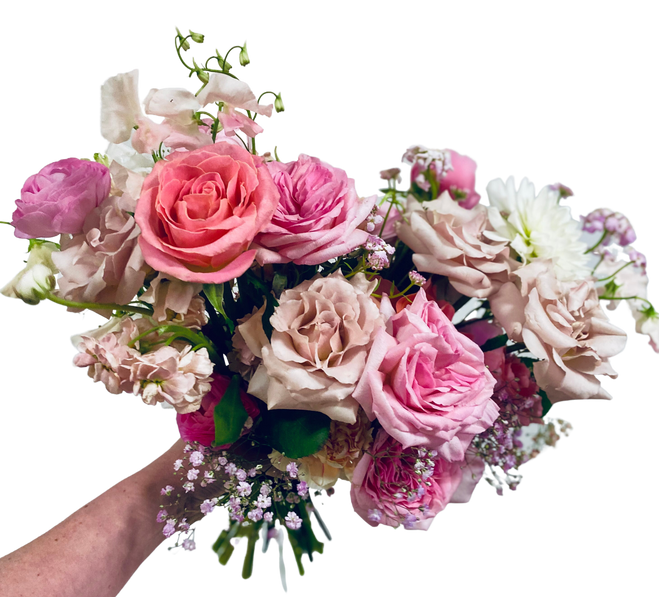 'Florals only' style freeform bouquet featuring large headed roses layered without foliage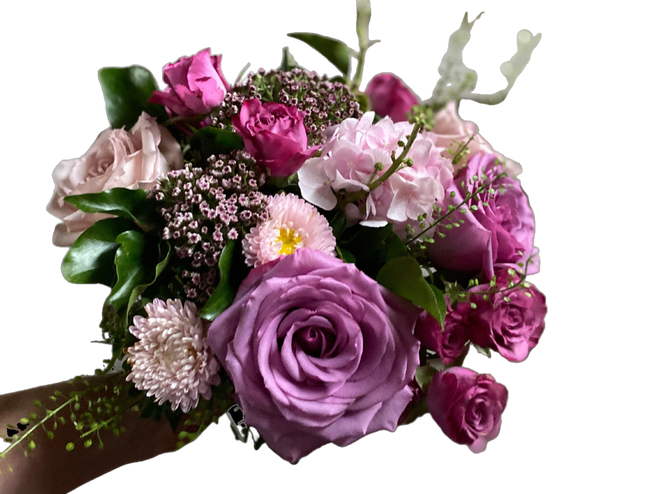 Natural posy bouquet of mixed flowers in various shades of one colour